Israeli Film & Book Series
Saturday, January 21, 2023
•
28 Tevet 5783
10:00 AM - 12:00 AM 4 months after
On Zoom
Israeli Film & Book Series
with Rachel Korazim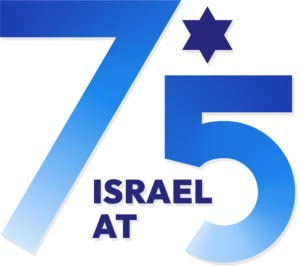 This sprin
g we will be celebrating Israel's 75th birthday through study, song, literature, comedy and so much more.
In a three-part series, we will have the opportunity to watch a documentary about an Israeli author, and read and discuss some of his work. Each film will be accessible via a link, available for viewing for 3 weeks. Two discussions, led via Zoom by Rachel Korazim, will follow each film.
Part 1 - January/February
The Fourth Window - Amos Oz

Behind the international success story of Amos Oz, a symbol of the Israeli conscience and a writer translated into 45 languages, lurked a double tragedy. When he was 12 years old, his mother committed suicide, and a few years before his death his daughter accused him of being physically and mentally violent, ending all communication with him. A series of conversations with his latest biographer, presented in the film, weaves biographical passages, literature and conversations with the main people in his life, as Amos Oz tells his last story.
Zoom Book Discussion - Sunday February 12 at 10:00 am
Zoom link will be sent to all congregants prior to event..
---
UPCOMING
March/April
The Last Chapter of A.B. Yehoshua
This 1-hour documentary is a loving portrait of A.B. Yehoshua, the prominent Israeli writer. Dealing with a terminal illness, widowhood, and loneliness, he does not for one moment give up his joi de vivre, faces death with unflinching honesty, and still embraces a new book. This is a rare and fascinating look at one of Israel's most beloved writers, who passed away in June 2022.
The film will be available for B'nai Jacob members to view.
**Screening link, will be sent via email.
Film info to be released on February 19 and people should be able to view until March 12
Sunday March 12 @ 10:00 am Rachel will discuss the film
Sunday April 16 @ 10:00 am Rachel will discuss A Journey to the End of the Millenium

May/June
David Grossman
"I learned something about my writing since my son, Uri, was killed – there's one way we're able to comprehend the slightest inkling of what exists beyond the impenetrable wall of death, the feeling of non-existence. And yet, to feel the vastness of what it means to be alive alongside it – through writing. That is what I search for in my writing, to exist in both places, for just a brief moment." David Grossman shares these honest, private, and intimate insights on camera and exposes the delicate and complex connection between his novels and his personal life. The film follows Grossman up close and takes the viewers on a personal journey into the soul and work of an exceptional human being.

Film Info to be released on April 17 and people should be able to view until May 7
Sunday May 7 @ 10:00 am Rachel will discuss the film
Sunday June 4 @ 10:00 am Rachel will discuss See: Under Love
Share Print Save To My Calendar
Sun, January 29 2023 7 Shevat 5783